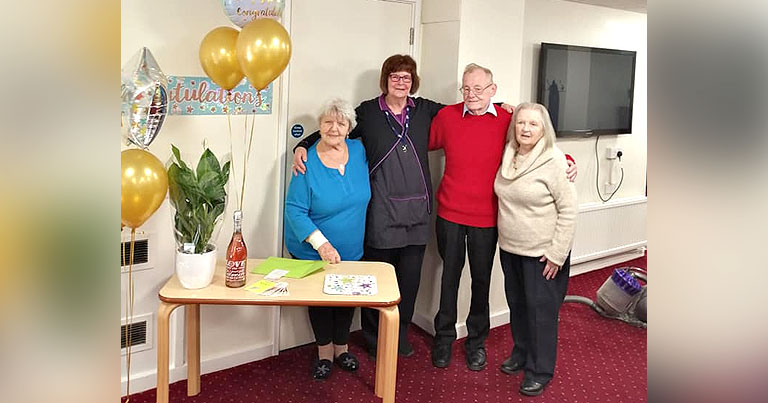 Anchor Hanover commented:
'Congratulations to the lovely June Rutherford on her 25th anniversary of working at King James Court. To celebrate we held a surprise fish and chip lunch which was very kindly paid for by EFT for all our tenants who in turn provided a variety of cakes (not good for any dieters!). June was thrilled with the surprise party, her new pin badge, gifts and vouchers. A thoroughly enjoyable day for all, we still couldn't keep her away from the hoover though!'
It was lovely to take part in this wonderful occasion and we wish June all the best with all of her fantasic work ahead.
See photos of the event below: