EFT Apprentice Open Day – Today is the day!
We are really exited to meet with our potential future apprentices at our EFT Apprentice Open Day event.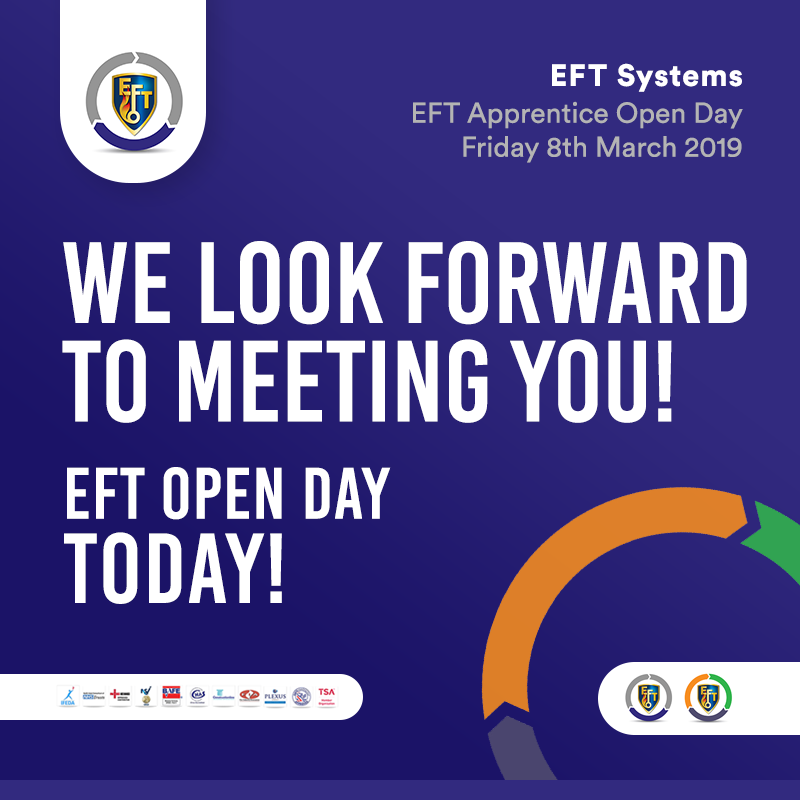 As Apprentice Ambassadors for Merseyside, we are taking action upon the UK skills shortage that the nation has faced in recent years.
Why an apprenticeship with EFT?
You can earn you while learn, meet new people, get first hand industry experience and gain a wide range of skills.
We have been very busy in recent weeks inspiring people and exhibiting at various events across the North West including; the Lancashire Apprenticeship & Careers Expo, Southport College Apprentice Day, Maricourt High School Careers Talks, Liverpool City Region Apprenticeship Hub, Formby High Schools career fair and at Southport Rugby Club which we are the main club sponsor.
It's time to take control of your future! If you would like to learn more about an apprenticeship with EFT and how it can help get you the skills you need to succeed, then contact us at: admin@eftsystems.co.uk
See you all soon!
-Team EFT