Liverpool City Region Apprenticeship Ambassador employer EFT Systems has recently recruited 11 apprentices for 2019. All apprentices will be starting their new roles in August. Most will be employed within the fire and security sector of the business with two on the construction side.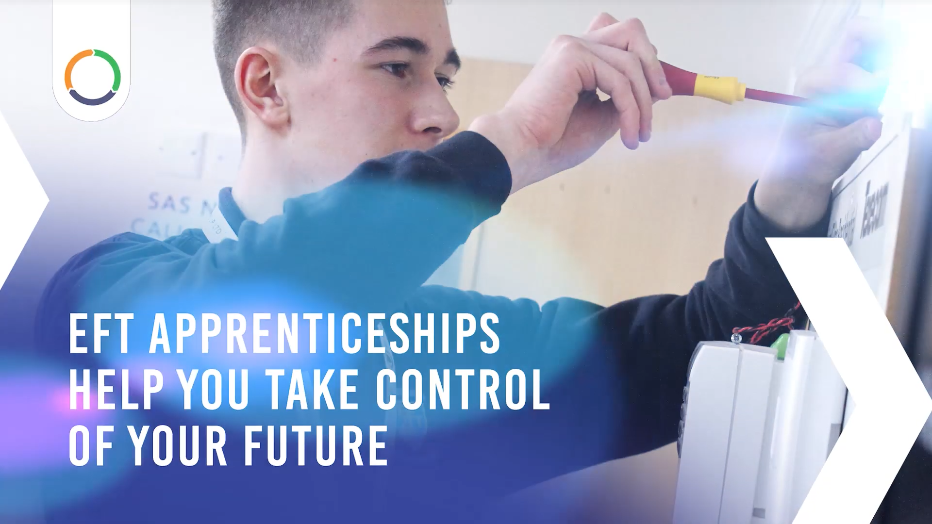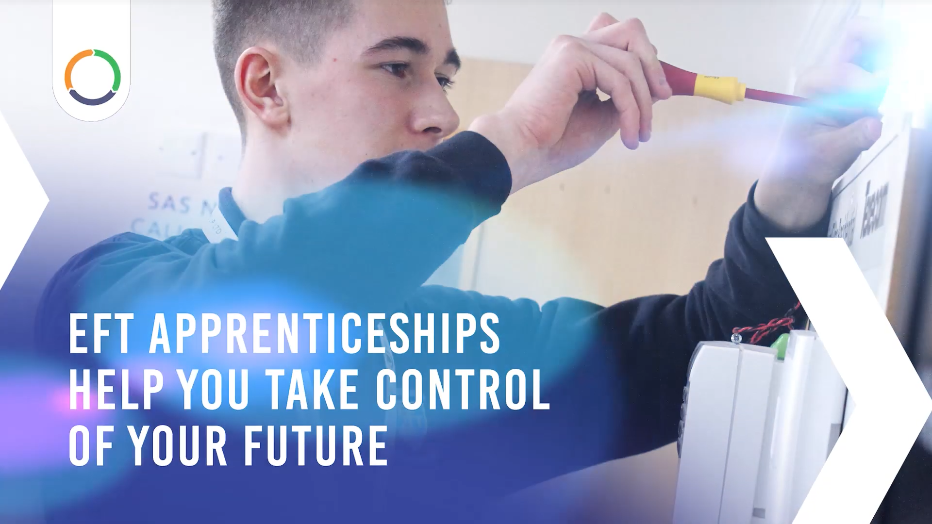 A number of the successful applicants became aware of the apprenticeship career pathways that are available at EFT Systems at the Sefton Skills Show, held in February 2019. In addition EFT Systems supported school information sessions in 2018 and 2019 as an LCR Apprenticeship Ambassador. Interested applicants then attended an apprenticeship open say at the employer's premises, prior to completing a multi staged application process.
Benefits of apprenticeships
Jordan Duggan, Director at EFT Group explained the benefit of apprenticeships for EFT Systems and the value of being a LCR Apprenticeship Ambassador.
"EFT were absolutely delighted to be asked to become Apprenticeship Ambassadors. We are really proud to be working hard with the Hub to promote apprenticeships across our region. It is vital that we help as many people as possible realise that apprenticeships are a brilliant way to kick start your career whilst being paid to learn. There is no one better to explain this than the guys and girls who are already doing an apprenticeship. This is why it is so important that our Ambassadors attend as many skill shows and careers events as possible!
"Apprentices Tom, Charlie and Erin who are all LCR Ambassadors did brilliantly at the recent 'Engineers of Tomorrow Competition' at IFSEC in London, with Tom and Charlie securing 2nd position in the Intruder Competition and Erin 3rd.
"EFT Systems were also placed 1st in the Fire Competition with two of our other apprentices Chris and Callum meaning EFT systems go through to the National Final at the Fire and Security Awards in November 2019, where they will be placed 1st, 2nd or 3rd in the whole of the Country.
"EFT Systems also have one of their other apprentices placed in the final 3 of the Apprentice of the Year Awards offered by BSIA; they will find out where he is placed at their National Awards Ceremony in London on the 10th July".
Written source – Apprenticeship Hub