We aim to be as transparent as possible with our work practices, and to carry out an integral approach in our services is our goal.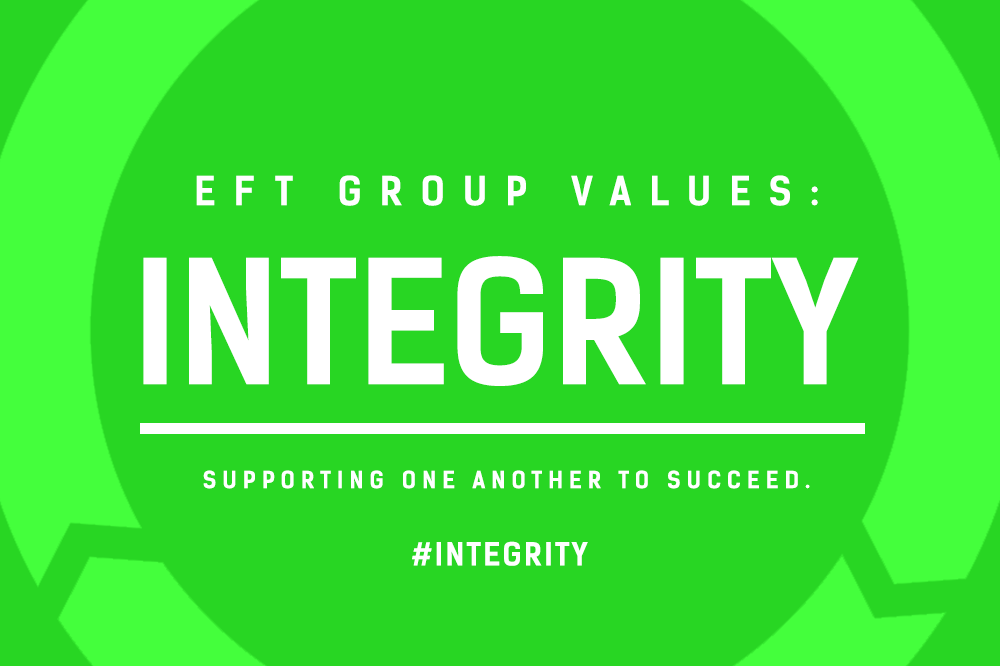 "At EFT, we believe showing integrity means demonstrating honesty, compassion, and showing a consistent and uncompromising adherence to strong moral and ethical principles. This also includes; respecting our colleagues, clients, and the diverse communities that we work in."
Everyone should be treated with equal respect and understanding, irrespective of a persons race, disability, gender, sexual orientation, age, religion or belief.
Next week we will be showcasing our 'Reliability' value, and how Reliability is a crucial factor for success and progression.
EFT Group