An amazing £2,665.00 (156% of our target) was raised for Pancreatic Cancer UK thanks to all the fantastic people who got involved with this great cause and sponsored EFT staff to complete scaling Snowdon!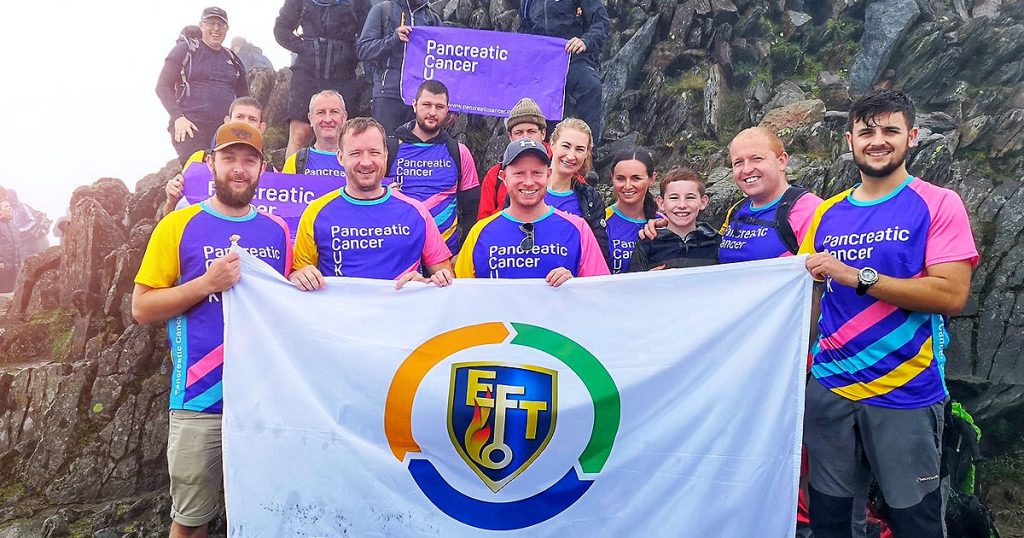 "We would like to take this opportunity to thank everyone who took the time to donate to this charity, and showed a great deal of support and encouragement to all the team at EFT who took part in this challenge!!"
Making a positive impact is what we are about at EFT. Seeing so much community spirit throughout the company and beyond is truly remarkable! It may take a couple of days for us to shake off the aching legs from all the hiking, but it's a small price to pay to help make a real difference for those living with and undergoing treatment for Pancreatic Cancer.
See below our photo gallery from the day: