We are delighted to volunteer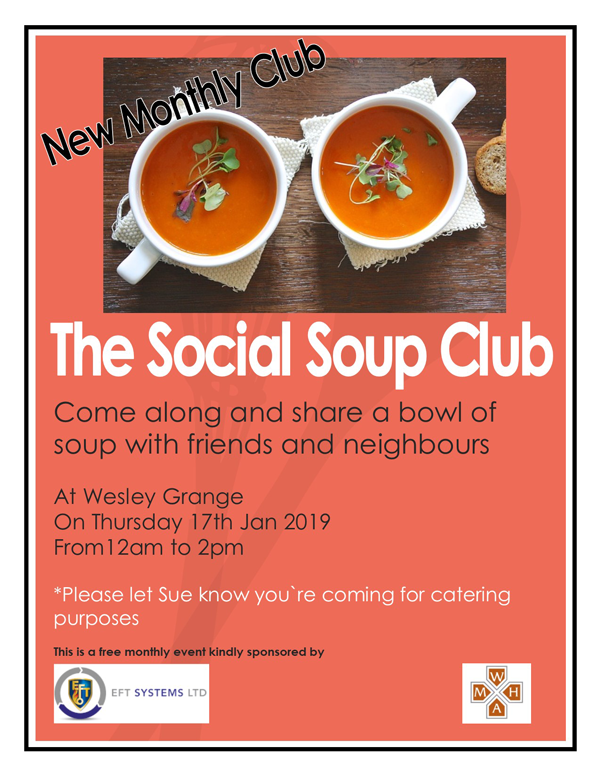 our support to the monthly Soup Social Club in partnership with Wirral Methodist Housing to tackle loneliness amongst the elderly, especially those who live in isolated residences in the Wirral Borough.
This is a fantasitc opportunity that allows the elderly to interact in a sociable and friendly environment which may have not otherwise happened for them.
Come along and share a bowl of delicious hot soup, meet new friends and get involved with your local community.
12pm – 2pm
Thursday, 11th Jan 2019
Wesley Grange, Pemberton Road, Wirral
If you would like more information about the monthly Soup Social Club, or if you would like to get involved and help your local community then please drop us a message or email admin@eftgroup.co.uk