Our end of year event party was a huge hit and a great night was had by everyone at EFT!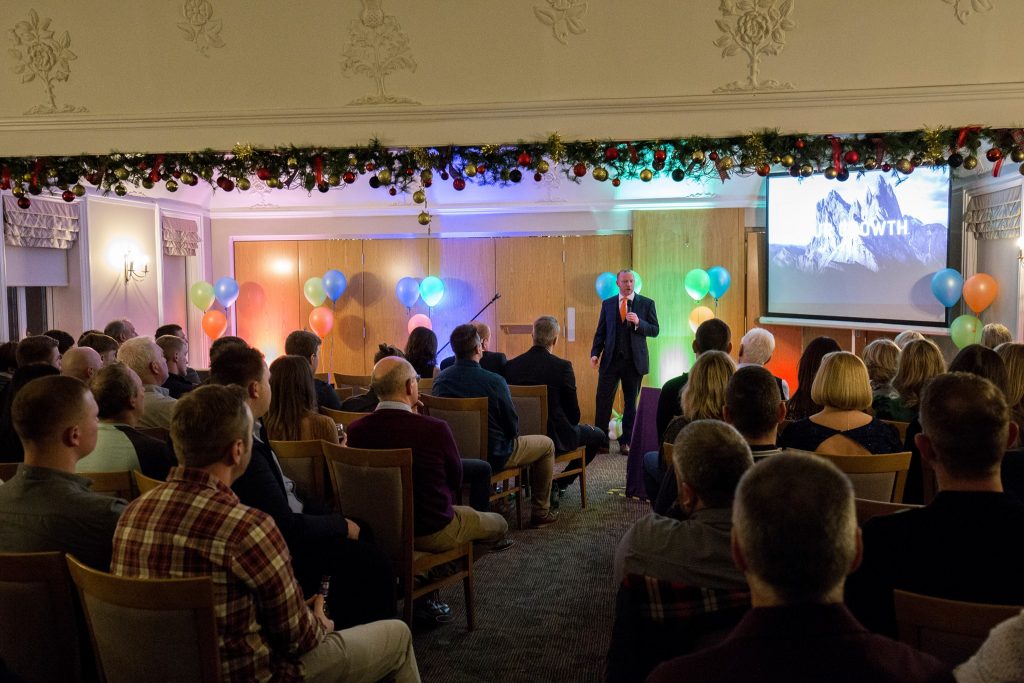 Each year we host our end of year event at the Hesketh Golf Club, Southport, to highlight all of the amazing work and achievements that have been accomplished by everyone in our team.
This year we were honoured to have inspirational speaker Prof. Frank Dick (OBE) to share his words of inspiration with the team, and to address the importance of working together as a 'team of teams' to support eachother to help reach our fullest potential in what we do.
The event kickstarted with our exciting new 2019 company showreel video, inspirational presentation from Prof. Frank Dick (OBE), followed by our awards ceremony, and finally closing with a motivational keynote speech from EFT CEO Adam Watts.
Everyone had a fantastic time and enjoyed a delicious carvery roast followed by drinks and live music performances.
We would like to wish everyone a very merry christmas and a happy new year from everyone at EFT!
See below some photos from the night – taken by Dominic Darvell