The Government is considering introducing green licence plates to help councils identify and incentivise the drivers of the cleanest cars.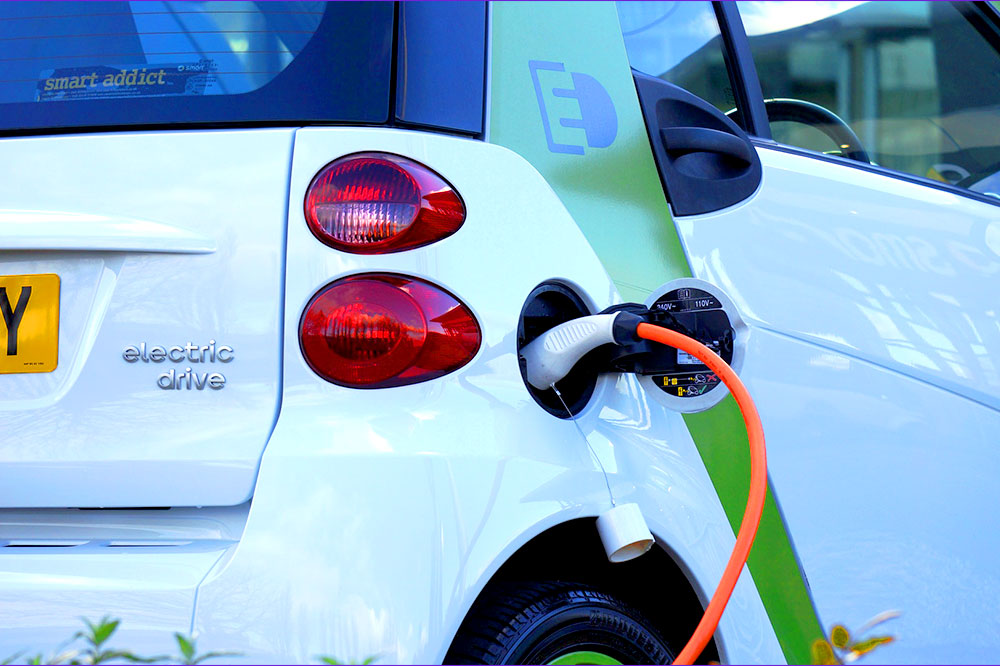 The Government hopes the plan will enable councils to provide free or cheaper parking for zero emission cars or allow electric vehicles to drive in bus lanes.
Transport secretary Grant Shapps said: 'Green number plates are a really positive and exciting way to help everyone recognise the increasing number of electric vehicles on our roads.
'By increasing awareness of these vehicles and the benefits they bring to their drivers and our environment, we will turbo-charge the zero emission revolution.'
However, the Confederation of Passenger Transport (CPT) warned that allowing electric cars to drive in bus lanes shows a 'disconnect' with the government's efforts to encourage more people to use public transport.
'If local authorities allow some cars to use bus infrastructure, which is already severely strained and in need of significant investment, we will simply increase congestion for bus passengers and drive people off the bus and back into cars the vast majority of which are not electric,' said chief executive Graham Vidler.
'Green number plates have a role to play in helping consumers choose electric cars. They have no role to play in allowing cars to access bus lanes, a move which would harm, rather than help, the UK's drive to net zero.'
The RAC also warned the plans are not sustainable as councils would lose parking revenue.
RAC head of roads policy, Nicholas Lyes, said: 'We continue to believe that the best way of encouraging drivers to "go electric" is for the Government to be providing the right financial incentives at the point of purchase, and investing in better charging infrastructure.'
Source – localgov.co.uk
Earlier this year, we took the decision to look at the cars on our fleet to see how we could improve our green initiatives. After a full market analysis we have purchased 12 new Hyundai Ioniq's – the frst eco-friendly car with separate Hybrid, full Electric and Plug-in Hybrid powertrains. We consider the future when making our decisions about the present. That's why we are switching our previous fleet of vehicles and investing into the new hybrid fleet.
"Switching to hybrid vehicles means 50% less carbon emissions per car! This will allow us to continue growing as a business while minimal-ising our impact on the environment and greatly reducing our carbon footprint!"