As a Group we have a defined set of values that govern how we perform. We have incorporated these into our business model.
Each week, EFT Group will be showcasing a news feature that reflects our chosen group value. This week we are promoting 'respect' in the workplace. Respecting each other, Clients, Customers and the Community. We ensure that in the delivery of our service we add value by operating sustainably and delivering social value commitments.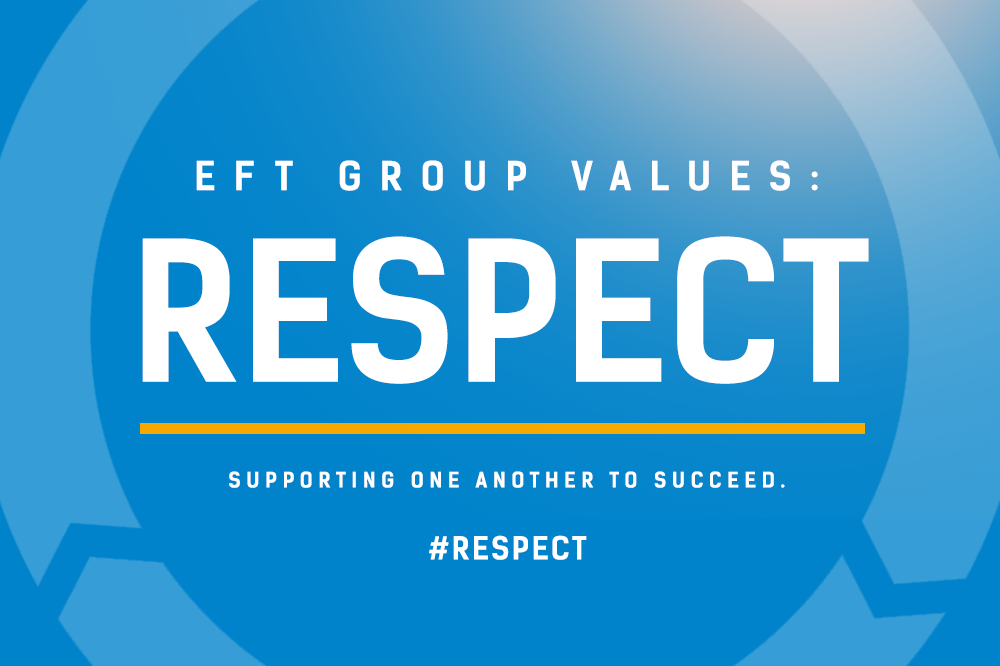 We believe that when a company has a strong foundation of values, these values have a positive influence on all aspects of the business and with it's people. Our aim is to promote EFT values across the Group to help inspire others to lead a respectful approach, and to treat others with the care and respect that they would with their own families.
Our company values are enshrined into our employee handbooks, company and project inductions and employee reviews. Our values are posted around our offices and sites as a reminder of the way we do our work.
Our Group values are:
> Respect
> Integrity
> Reliable
> Efficient
> Collaborative
> Humility
Next week we will be focussing on our 'Integrity' value and how this can make a positive impact on our the business and our people.
Take a look at our website values page here