EFT were really pleased to be asked to showcase our services and apprenticeships to inspire the next generation of young people at St Margaret's School in Aigburth on Thursday 25th April.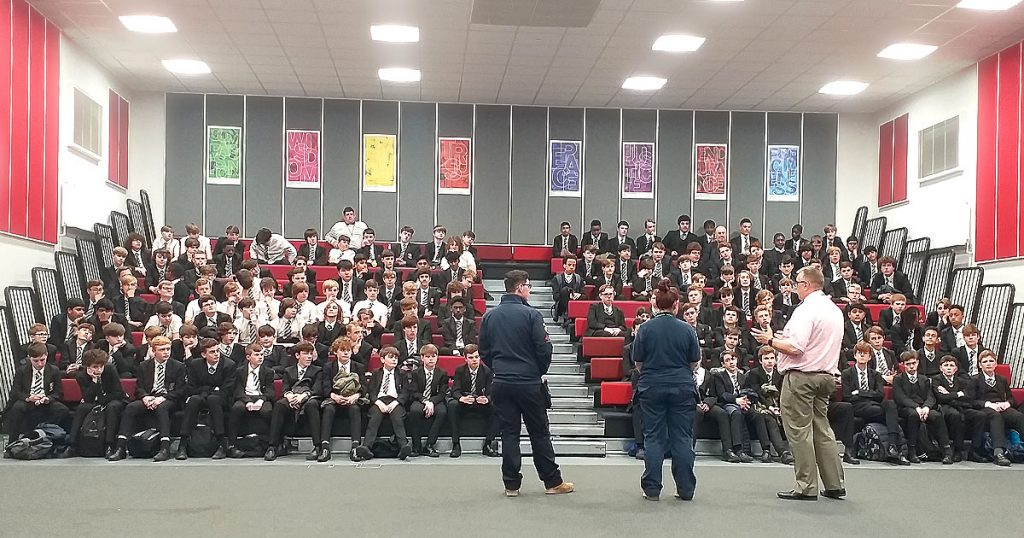 EFT were there to show how the life safety systems that we install and maintain would kick in to action should there be a meteorite attack whilst showcasing the different aspects of an engineers day to day life to help expose young people to different types of future careers through practical experience.
A really educational and fun day for everyone, we also had some positive reviews from some of the children:
Lloyd: "Fav part EFT Systems. I want to challenge myself to extend my career. It was Curious, helpful and unique."
Ethan: "Fav part Mini Medics. Want to become a Doctor. It was Fun & interesting."
Tom: "Fav part the Drones. The day has been interesting, helpful and intriguing."
Pascal: "Drones were the fav part. Didn't realise how diverse they were and very interesting. It was enlightening, interesting and unexpected."
Keiran: "Fav part was Fire & rescue Service. Given more information on apprenticeships. It was curious, helpful and unique."
Ibrahim: "Fav part Fire Fighter. It is good you can build up from an apprenticeship to a good career. It was eye opening, interesting and fun."
Alfie: "Fav part- Alarm and security company. Looks interesting and you made mega dough. It was good, fun and interesting." (He has also put he would like to do an apprenticeship in alarms & security)
Funba: "Fav part the alarm company. Found the day decent, fun and intuitive. Also again mentioned an apprenticeship."
Hashoom: "Using the fire extinguisher was his fav part."
Luke: "The engineering part of the day because I want to be an engineer myself. It was helpful, practical and enjoyable."
Elliot: "Fav part was learning that life isn't all about how good you do in school and that there is so much opportunity in life. – Found it Interesting and gave him awareness."
Jacob: "Fav part was the technical side of alarms. The event made me want to be my own boss. . Found it enlightening, relaxing and inspiring!"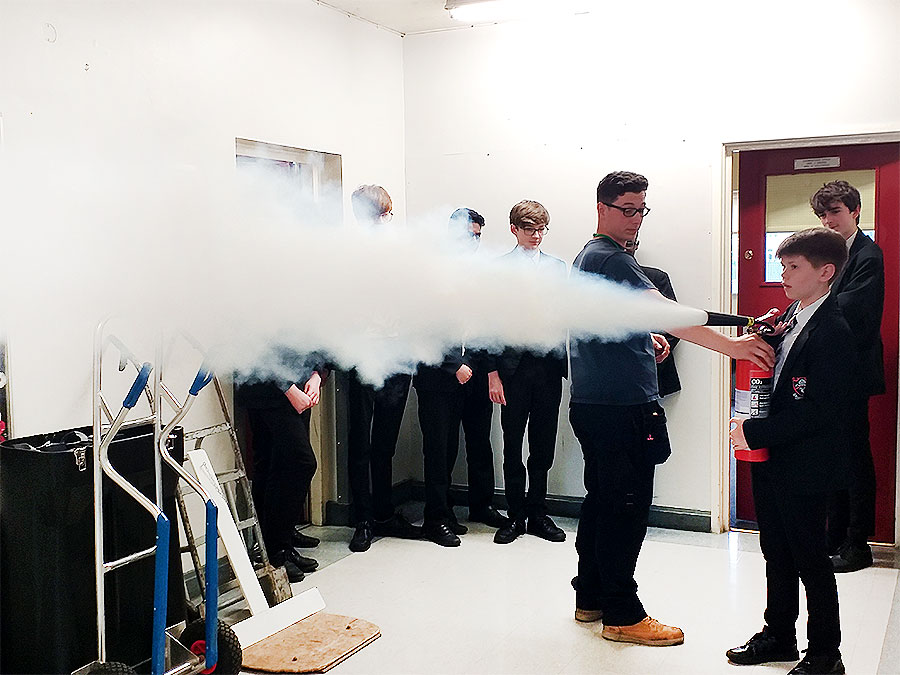 The aim of the day is to promote Higher Education opportunities and different careers. The activity will show how integral HE study can be in our day to day life, the opportunities that are available and how it is embedded/the starting point across so many different professions and day to day occurrences.
By seeing how essential these courses of study are and the impact it can have, we can raise aspiration. Our activity will also expose young people to a variety of inspirational business role models and employability opportunities.
We will be able to motivate and raise aspirations through real-life employment and life opportunities.
The event is focused on STEM related opportunities.  The day also hits a number of the Gatsby Benchmarks such as benchmark 4, 5 and 7.
Elevate 'faked' a Meteorite Landing in the school grounds and made a real fuss in the morning (think cornered off areas, fake smoke, people in white overalls).  The rest of the day consists of a carousel of STEM based workshops that are related to this.  They will be hour long sessions that are hands on but then highlighting the HE opportunities and careers that can come from this. We have everything from 1st Aid, medics on scene, structural engineer looking at the impact to the building, a planetarium for the students to learn more about space and a session on risk and critical incidents.