At EFT we are always conscious of our corporate social responsibility. In 2019 we took the decision to look at the cars on our fleet to see how we could improve our green initiatives.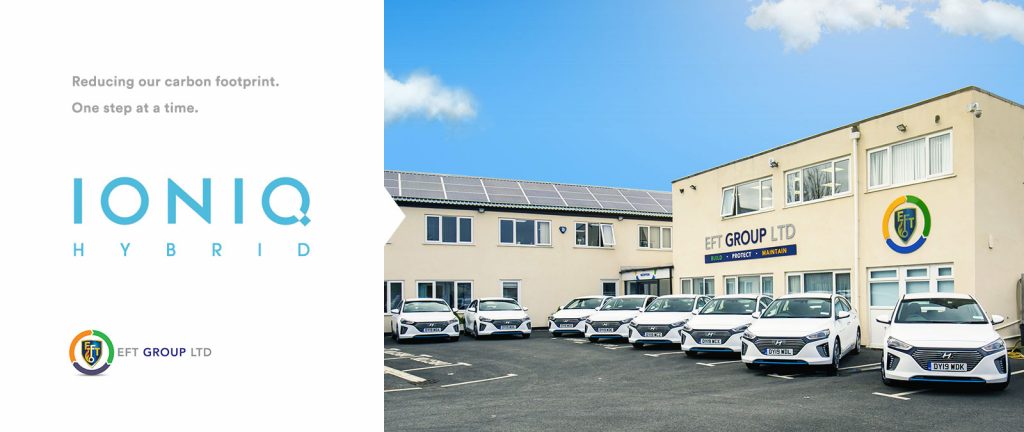 After a full market analysis we have purchased 11 new Hyundai Ioniq's – the first eco-friendly car with separate Hybrid, full Electric and Plug-in Hybrid powertrains.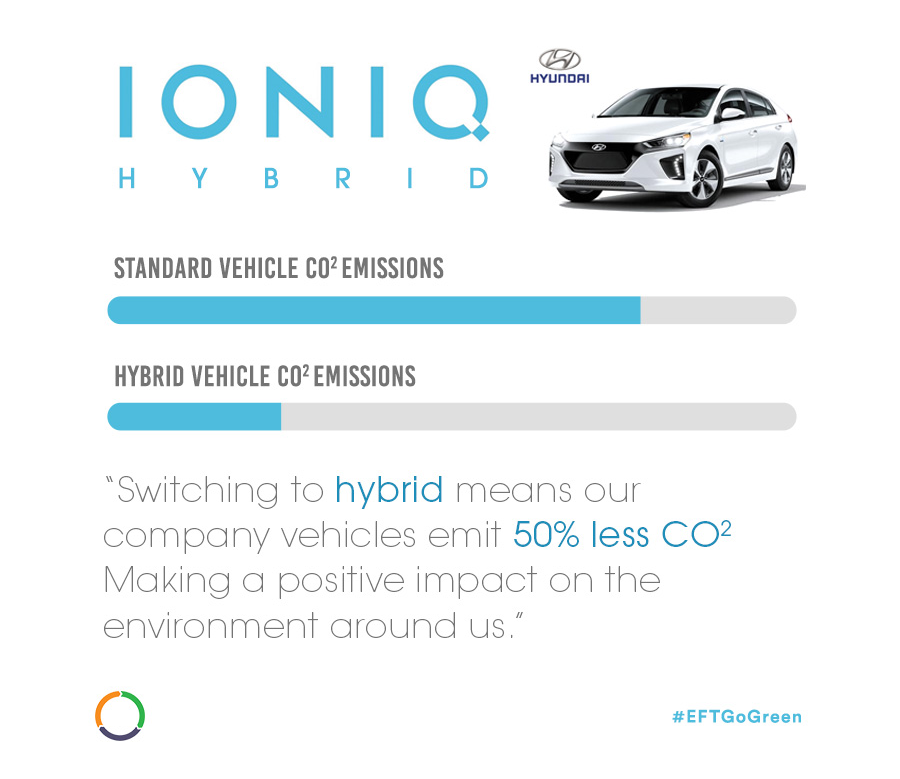 At EFT, we consider the future when making our decisions about the present. That's why switching our previous fleet of vehicles and investing into the new hybrid fleet. This will allow us to continue growing as a business while minimalising our impact on the environment and greatly reducing our carbon footprint.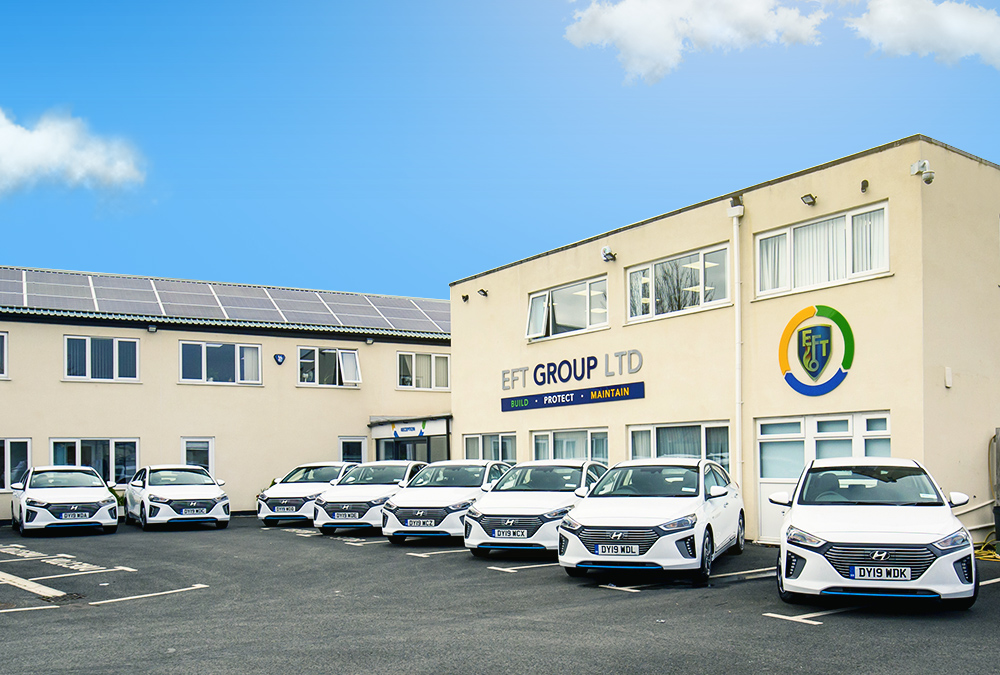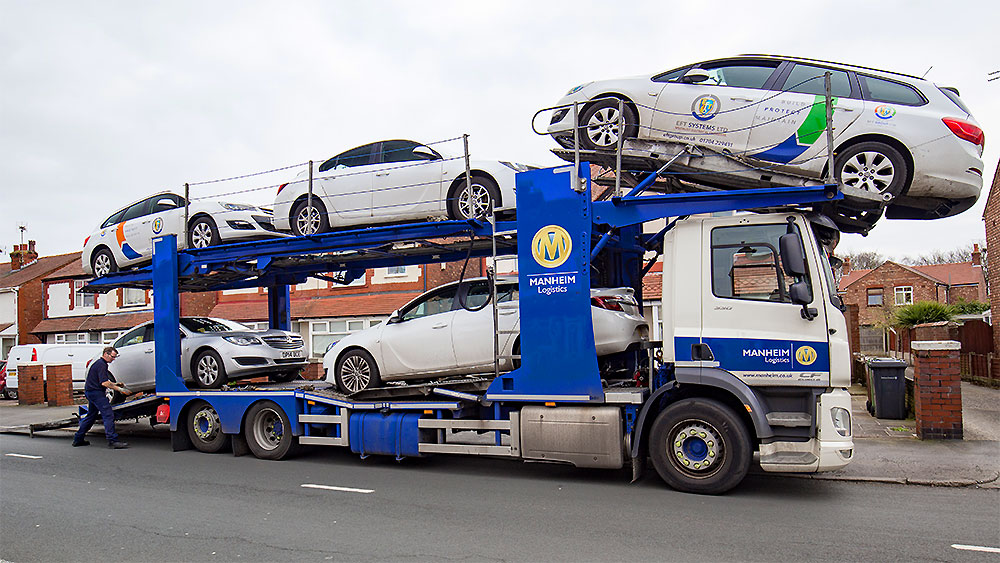 We say goodbye to the old…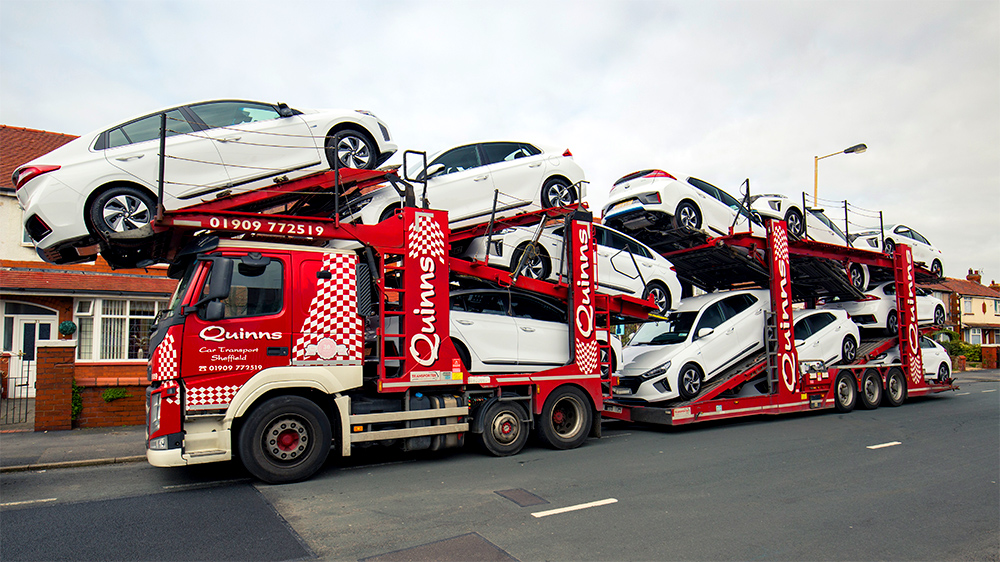 …And welcome the new!
Alongside of these investments, we also decided to have solar panels installed at the Head Office to help reduce our carbon footprint and produce our own energy.
#GREEN ENERGY #SUSTAINABLEFUTURES #EFTGOINGGREEN