The life-saving role played by fire doors while we sleep will be a major theme of this year's Fire Door Safety Week.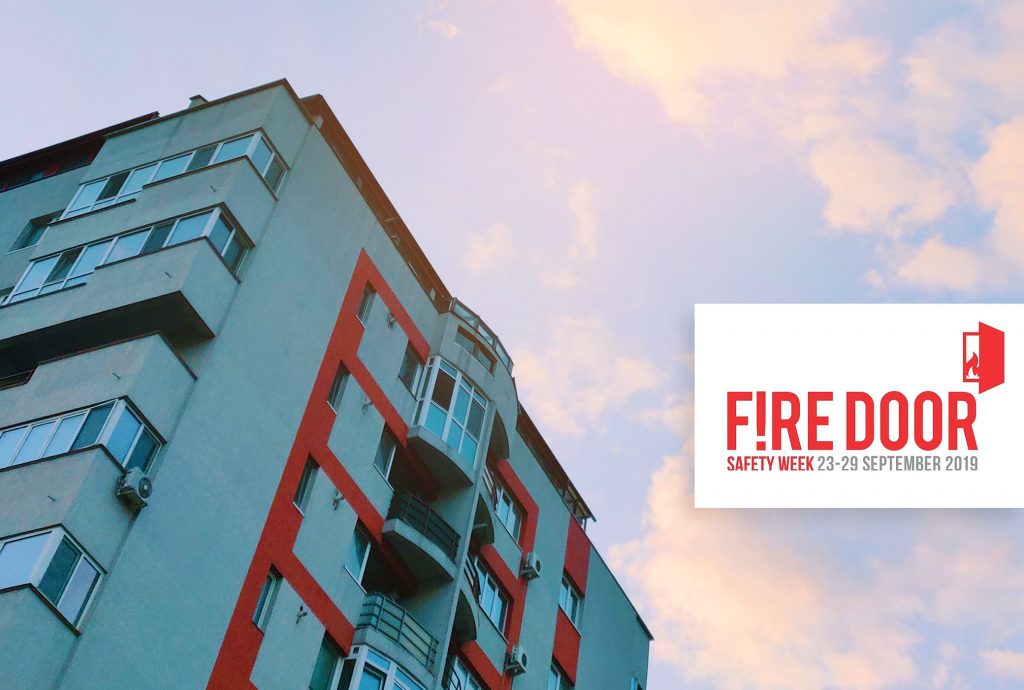 An interactive mock criminal trial, meanwhile, will help various duty holders – from manufacturers of fire safety products to consultants, contractors, designers and installers – identify and mitigate against potential liabilities in the event of a fire.
Taking place 23rd-29th September Fire Door Safety Week 2019 will focus on specialised housing such as care homes, children's homes and sheltered housing as well as houses of multiple occupation and communal properties.
The campaign, which is run by the British Woodworking Federation, will reveal survey findings showing widespread concern among care home workers about fire safety, in particular a lack of clarity about the role fire doors play in their workplace.
Hard-hitting video
The campaign will also launch a hard-hitting video underlining the powerlessness of tenants and residents to protect themselves from fire if responsible authorities fail to heed and fulfill their responsibilities (the video below is from 2018).
Now in its seventh year, Fire Door Safety Week will involve numerous events around the country that champion the critical role of fire doors and best practice in procurement, installation and maintenance.
"We all need to feel protected, and especially so when we are asleep," said Helen Hewitt, chief executive of the British Woodworking Federation. "Fire doors play a vital role as the first line of defence against fire and smoke, containing their spread while buildings are evacuated.
"But they must be properly installed and maintained, and good fire safety practice must be shared and followed. That's why we continue to raise awareness every year through Fire Door Safety Week.
"Good practice is especially important in buildings with multiple occupants and residents who may be vulnerable. It is quite literally a matter of life and death."
Landlords can also learn how to comply with the law and protect residents and other building occupants using a free toolkit of resources, also of use for tenants and anyone else with an interest in fire safety.
Fire Door Safety Week is backed by the Home Office's National Fire Safety campaign, the National Fire Chief's Council and London Fire Brigade, among other agencies.
Helen Hewitt added: "We encourage individuals and organisations to get involved this year, share our free resources and run their own publicity campaigns and events to support the campaign's vitally important messages."
Last year's campaign reached more than 35 million people through PR, social media and events with the message 'shut the door on fire and smoke'.
EFT Systems continue to support clients with fire compartmentation and fire safety requirements.
Source – ifsecglobal