The official countdown to the EFT Systems Apprentice open day has started and we just can't wait!
As many of our followers and connections are aware, we are passionate about supporting the next generation and helping them to build a strong foundation for their future and careers. Our EFT open day is a fantastic opportunity for everyone to come and gain first hand industry experience and to get all the information you need to take the next step toward getting you an apprenticeship.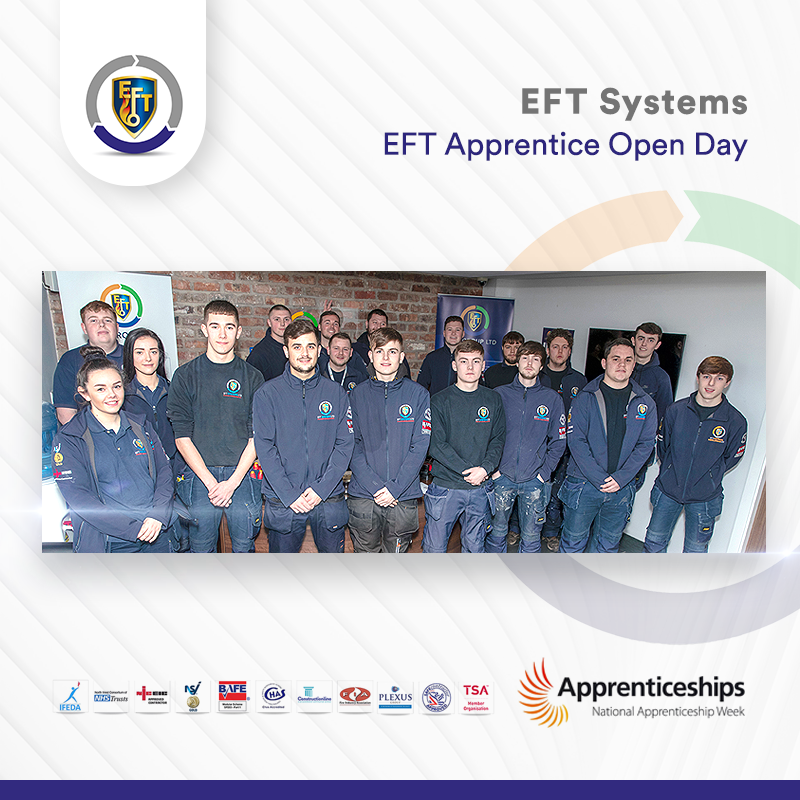 If you are interested in becoming an electrician, a fire and security engineer or to work in the construction sector, or know someone who would love to get involved in this great opportunity, then come and meet our friendly team and see what an EFT apprenticeship can offer you.
The team is looking forward to meeting some new faces!
On – Friday 8th March 2019
Located at – Cobden House, 39A Cobden Rd, Southport PR9 7TR