Tessa fought off tough opposition to claim victory at this years BSIA Awards.
A huge congratulations to Tessa – one of our first year apprentices who has won the BSIA Apprentice of Year Award! We are all incredibly proud of her fantastic achievement and look forward to seeing what the future holds.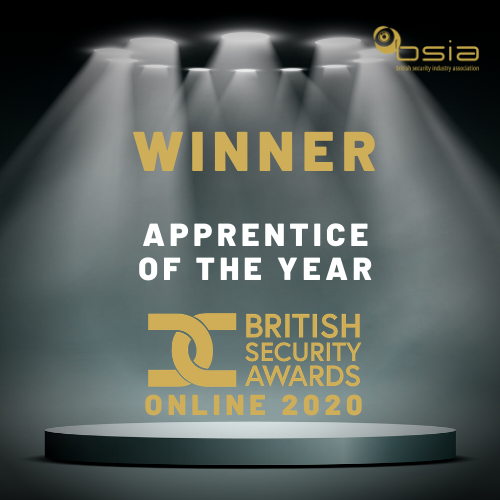 Richard Jenkins from NSI said "Tessa has shown skill above and beyond the level expected for an apprentice at her stage. She competed and excelled against students with considerably more experience in the Engineers of Tomorrow competition heats and this can be attributed to Tessa's superior work ethic and drive for success."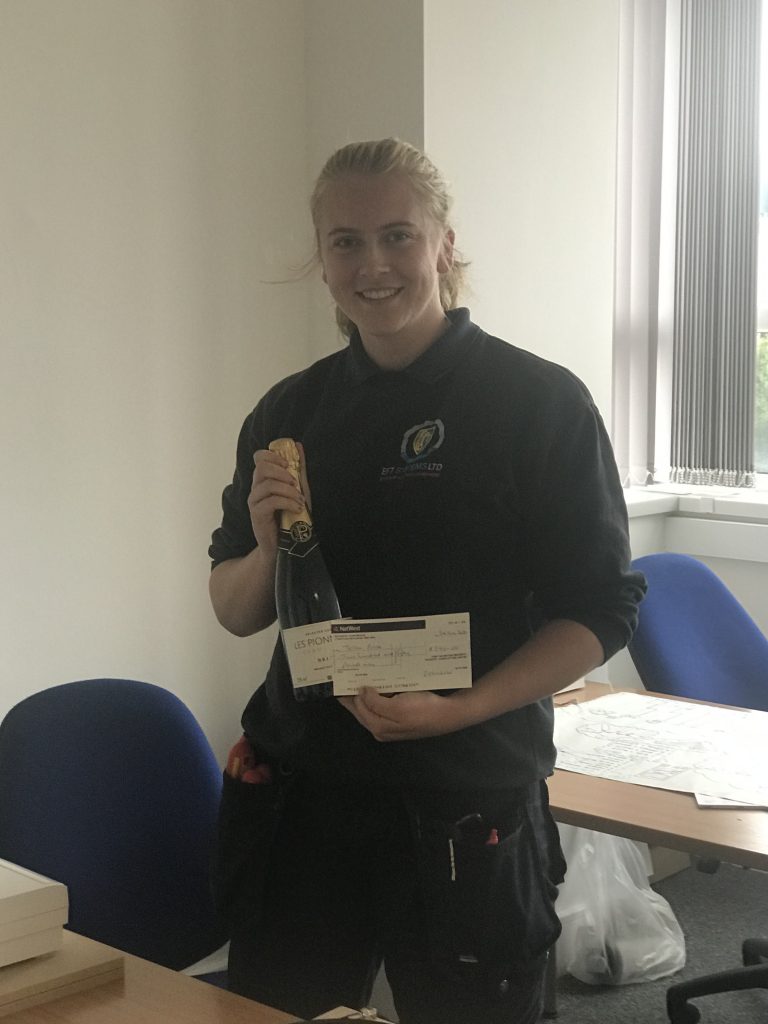 Tessa can be seen above receiving her cheque and champagne.